This is the story of the 30,490 men that left Dundee to fight in the First World War and of the people left at home.
Danny Boyle's Pages of the Sea – Armistice commemorations, West Sands beach, St Andrews
11th November 2018 - 11th November 2018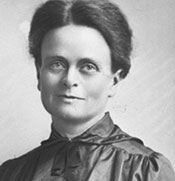 Dr Elsie Inglis, who lost her life during the First World War, will be commemorated by a large-scale sand portrait for Danny Boyle's Armistice commission Pages of the Sea. Join us on Sunday 11 November, at West Sands, St Andrews at low-tide for an informal, nationwide gesture of remembrance for the men and women who left their home shores during the First World War. National Theatre of Scotland is leading events on 11th November across 6 beaches in Scotland, including West Sands in St Andrews, supported by Fife Council, Fife Cultural Trust and The Byre Theatre. The events on West Sands will take place from Noon to 2.30pm on 11 November.
A large-scale portrait of Dr Elsie Inglis designed by sand artists Sand In Your Eye, will be drawn into the sand on the beach and washed away as the tide comes in. In addition, the public will be asked to join in by creating silhouettes of people in the sand, remembering the millions of lives lost or changed forever by the conflict. Each of the beaches taking part in the project will commemorate a different WW1 casualty.
Download more information about the Pages of the Sea project