This is Dundee's story of those that served in the First World War, and of the people left at home
Roll of Honour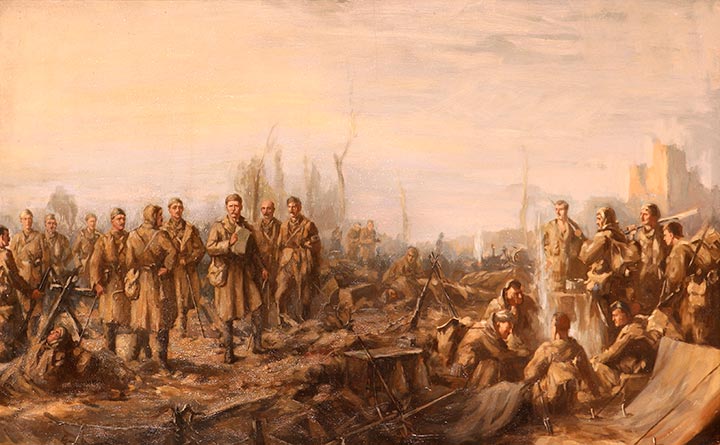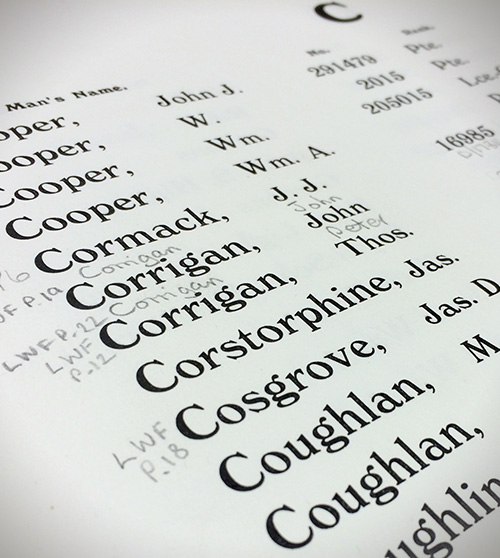 Dundee paid a high price for her war efforts. By the armistice, over 4,000 men had made the ultimate sacrifice. Their names are recorded in the city's Roll of Honour, a simple alphabetical list of names, ranks and regiments. Over the years mistakes and omissions have been discovered by families viewing the list resulting in handwritten corrections to the record.
Roll of Honour and more now online
One of Great War Dundee's main objectives is to produce an inclusive, fully searchable online roll of Dundonians who contributed to the war effort and in doing so honour the men who lost their lives in the First World War and those who survived. We would also like to include information about people who experienced the war on the Home Front. Where possible, each entry will include a photograph and biographical information collected from various contemporary sources.
The new Roll of Honour will be an invaluable resource for local historians, genealogists, and schools. This is an ambitious project but with the help of local families, historians and volunteers we hope to create a lasting and fitting tribute to those of the city who contributed to Dundee's efforts during the Great War, 1914-1919.
Western Front Association's Pension Record Archives
Several years ago the Western Front Association rescued the Pension Records covering the Great War period from being destroyed by the Ministry of Defence. These records are now in the process of being digitized and are currently available free to members of the WFA.
The Great War Dundee Project have been granted permission to add these pension images to our online Roll of Honour and the Returnee section. Work has now begun to add these records, but will take some time to complete. All pension records available on this site are courtesy of Western Front Association's 'Pension Records Archive.'
Our thanks must go to the Western Front Association for allowing us access to this fantastic collection of historical documents. For further information on these pension records or the WFA please Visit https://www.westernfrontassociation.com/
---
Can you help?
If you would like to volunteer to help with the project please contact the Great War Dundee curator.