This is Dundee's story of those that served in the First World War, and of the people left at home
Cryptography Meets Comics
If you're aged between 12 and 15 years old and you love cracking codes and puzzles and like comics then this is definitely an event for you. A hands on day finding out about secret codes used during World War One.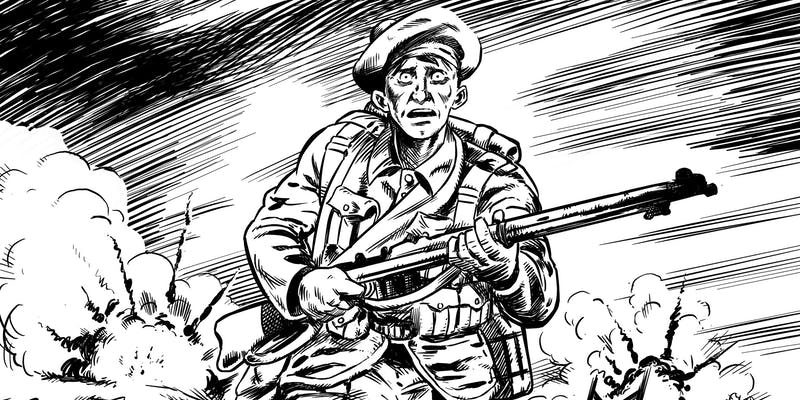 Are you aged between 12 and 15 years old? Do you love cracking codes and puzzles, creating comics, or doing both? Then come along to Great War Dundee's unique event on Saturday 22nd June. The event will make you think differently about World War One, and how it relates to all of us today. Your ideas could even contribute to the development of an exciting new comic about the Great War, which will be launched later this year. The final comic will feature a story by Charley's War creator Pat Mills.
The event starts outside The McManus: Dundee's Art Gallery and Museum. You will then take a walk around different locations in Dundee city centre that link to Dundee's war effort, locations you will identify by deciphering Caesar cipher clues released via Twitter. The walk will take around 1 hour to 1 hour 30 minutes, and participants will be accompanied by members of the Great War Dundee Partnership. Parents and carers are welcome to accompany the walk.
Following the walk, you will take part in a workshop at the Dundee Comics Creative Space in the Vision Building, Greenmarket. You will create World War One related storylines and artwork. The event concludes here at 2.30pm.
Please bring snacks, lunch and drinks, as they will NOT be supplied as part of the event.
For further information please contact Great War Dundee Coordinator Fiona Sinclair at fiona@cfjassociates.com
Places are FREE but must be reserved. Please book here.