This is Dundee's story of those that served in the First World War, and of the people left at home
Shot at Dawn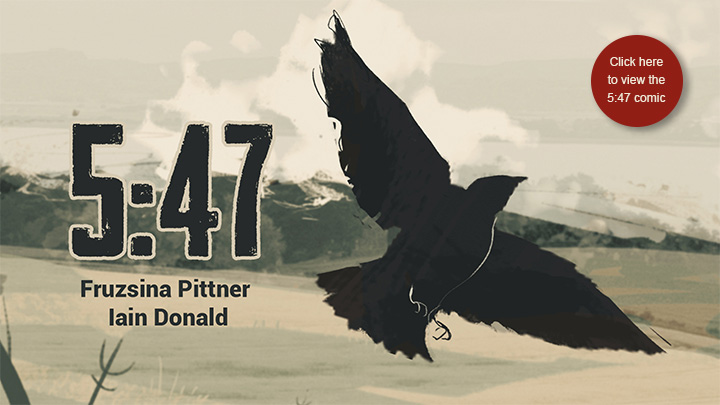 During the course of WW1 some 346 men were executed for various offences including desertion and cowardice. We know now that many of those men were likely suffering from the trauma of war; a condition today referred to as post traumatic stress syndrome and combat stress reaction. In 2007, after years of campaigning and the eventual signing of the Armed Forces Act 2006, 306 of those men were pardoned posthumously.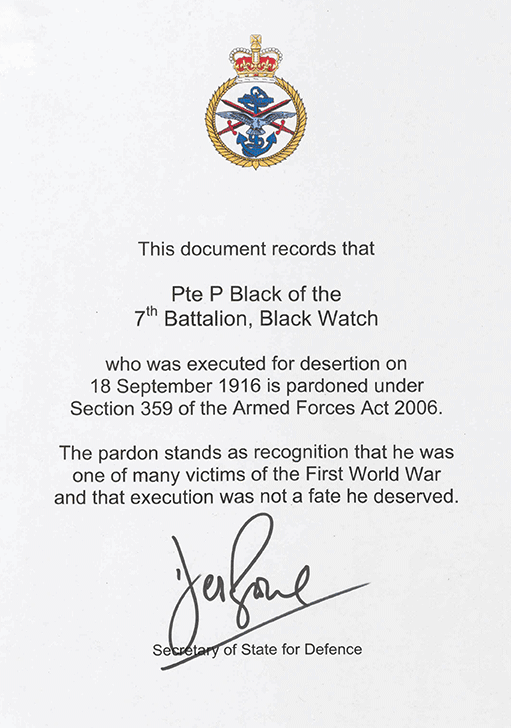 Just across the River Tay from Dundee the campaign dates back to the 1920s. In Newport-on-Tay occurred a remarkable story in support of Private Peter Black. Despite fighting at Neuve-Chapelle, Festurbert and Loos and so likely experiencing unimaginable trauma, Peter was executed for desertion at 5:47am on the 18 September 1916. He was one of some 200,000 men who were court-martialled during the war. One of 20,000 convicted of an offence that carried the death penalty. One of 3,000 that received it and one of only 346 where it was carried out.
Ninety years later in 2006 Private Black was one of 306 who were finally pardoned and are now commemorated by the Shot at Dawn Memorial at the National Memorial Arboretum.
At a time where the stigma of being labelled a coward greatly affected the families and could disrupt communities, Black was commemorated not just once but twice. In 1920 his name was engraved onto the memorial at the Schoolhouse in Flisk. A few years later the debate over whether his name should be engraved on the Newport-on-Tay memorial led to several heated public meetings and an alleged threat to blow the monument up into the Tay if his name wasn't included. His contribution and his place on the memorial was championed by his friends and other veterans who returned. The community rallied and supported to defend one of their own for what he and many like him gave up when they volunteered in August 1914.
Read the story of the campaign to commemorate Private Peter Black in the digital comic download – 5:47 by Fruzsiner Pittner, supported by The Nine Incorporated Trades of Dundee Innovation Internship, and Iain Donald, Abertay University.
The full story of the campaign to honour Pte Peter Black can also be found in historian Richard Van Emden's book 'The Quick and the Dead'.
See Private Peter Black's entry on the Roll of Honour.