This is Dundee's story of those that served in the First World War, and of the people left at home
Brave Animals
Animals were vital in the war effort. In addition to horses, pigeons, dogs and even slugs played a valuable role. The Dickin Medal is a medal which recognises the bravery and contributions of animals in dangerous situations. In 2014 the Dickin Medal was awarded to all the animals involved in the First World War.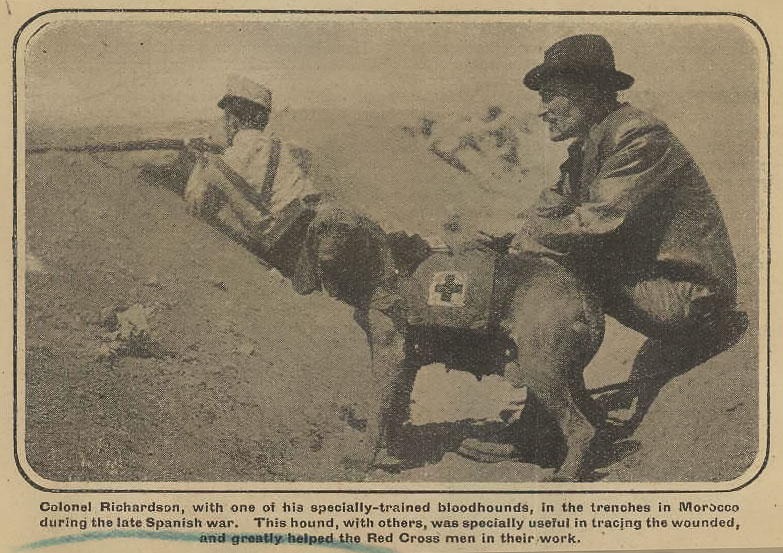 At the outbreak of the war, the British Army did not use dogs but by 1918, nearly 2000 were in use. The first dog training camp was set up by Lieutenant Colonel Edwin Richardson at Barry Buddon near Carnoustie. Richardson and his wife trained the first two dogs to go to war. They were two Airedale Terriers called Prince and Wolf and they were messenger dogs. They were so successful that Richardson and his wife were asked to set up the British War Dog School. Here, dogs were trained and then sent to the front. Dogs did not just carry messages; some were trained to locate wounded men, to lay telephone cables and to act as lookouts.
Major Richardson had previously sent dogs to the Red Cross in Morocco to locate wounded men. However, during the First World War, there are reports of German soldiers shooting first aid dogs, even though the dogs wore the emblem of the Red Cross.
Homing pigeons were an extremely effective way of sending messages. They carried messages containing co-ordinates and other important information. Under the Defence of the Realm Act, killing or wounding a homing pigeon was punishable by a fine or even imprisonment.
Mustard gas was a chemical weapon with very painful effects and it was difficult to detect until it was too late. By 1918, it was discovered that slugs can detect mustard gas before a human can. The slug would show signs of distress which would give the soldiers time to put on their gas masks.
Picture credit: The success of Major Richardson's dogs... courtesy of of D.C. Thomson & Co Ltd.